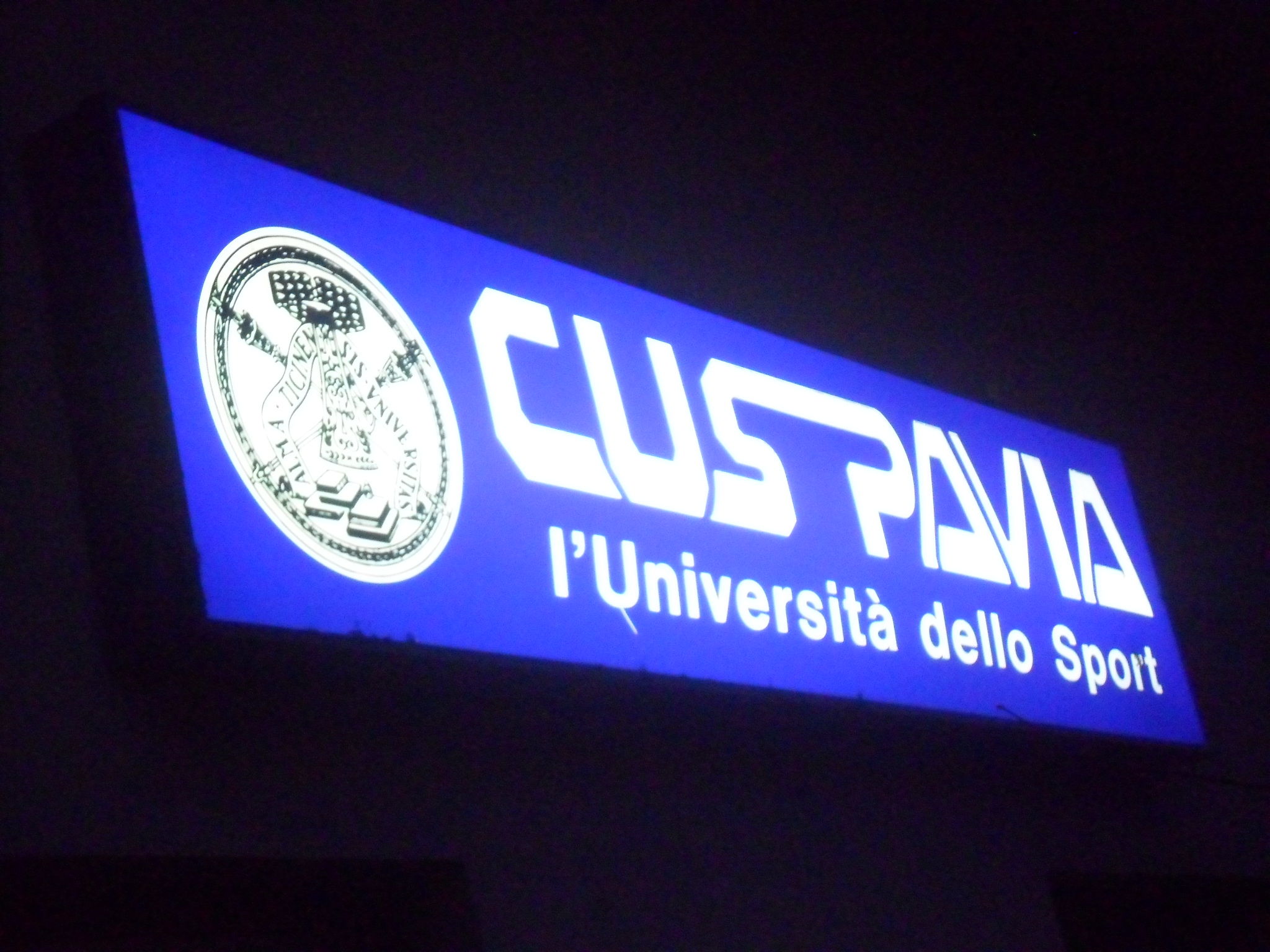 CUS Pavia is the University Sports Center of the University of Pavia. It was founded in March 1946 by a group of university students, at the same time as the national counterpart CUSI and was later established by notarial deed in 1967. The University Sports Center of Pavia is an amateur sports association based in Pavia in via Bassi 9 / a.
The CUS Pavia is an autonomous entity, with its own statute, its own management, and control bodies (President, Board of Directors, and Board of Auditors) elected every four years by the Shareholders' Meeting.
The main purpose of the CUS Pavia is to encourage the practice, dissemination, and enhancement of physical education and sports activities for both university students, our main goal, and the entire citizenship, with particular regard to young people.
In this sense, the CUS develops multiple proposals, some with a playful-recreational purpose, others with an introduction to sport practice, others with distinctly competitive purposes, in order to be able to respond adequately to the most diverse requests.
The CUS Pavia is affiliated to the CUSI (Italian University Sports Center).
The competitive activity, organized through the official Sections, also takes place within the respective National Sports Federations to which CUS Pavia is affiliated:
Climbing / Climbing – FASI (www.federclimb.it)
Athletics / Athletics – FIDAL (www.fidal.it)
Canoe / Canoe – FICK (http://www.federcanoa.it/)
Rowing / Rowing – FIC (http://www.canottaggio.org)
Volleyball / Volleyball – FIPAV (www.federvolley.it)
Rugby – FIR (www.federugby.it)
Fencing / Fencing – FIS (www.federscherma.it)
Archery / Archery – FITARCO (http://www.fitarco-italia.org/)
It organizes and proposes a wide range of FITNESS courses as part of playful recreational activities, supported by MULTISPORT for the little ones.
In addition, also in collaboration with the Degree Course in Preventive and Adapted Motor Sciences of the University of Pavia, for some years the CUS has been organizing ADAPTED SPORTS ACTIVITIES (A.S.A.) aimed at disabled people.
C.U.S. Pavia A.S.D. is registered in the Register of Private Legal Persons held by the Lombardy Region (registration n.1864 with DPRG n.2142 of 02/18/2004 R.E.A. of the C.C.I.A.A. of Pavia n.241039).